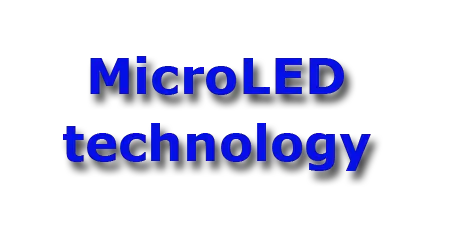 La tecnologia MicroLED è stata sviluppata nel 2000, ma a causa di problemi con la produzione di LED microscopici, non è stata ampiamente utilizzata, i pannelli a LED sono stati sviluppati solo in grandi formati e utilizzati come cartelloni pubblicitari o cruscotti negli stadi. Nel 2018, Samsung ha introdotto un monitor il cui schermo è realizzato utilizzando LED MicroLED.
Samsung non è stata la prima azienda a decidere di utilizzare la tecnologia MicroLED nella produzione di schermi. Il primo ha rilasciato un televisore con uno schermo MicroLED di Sony, che nel 2012 ha sviluppato un modello sperimentale di TV con uno schermo su MicroLED. Ma la tecnologia di quel tempo (5 anni fa) non era perfetta e Sony ha smesso di lavorare sullo sviluppo dei display MicroLED.
Samsung decided to invest in the development of MicroLED technology which has a number of advantages compared to OLED or QLED screens.
Given the large number of LEDs, you can achieve a high-quality color rendering. Samsung also suggested using MicroLED to create a TV screen which is assembled from modules and it is possible to create a TV with a variable screen size.
MicroLED is still under development and is likely to be first implemented in televisions with large screens from 80 inches, but then it is quite possible to be used on TVs with small screens.